There is a
dark and dreamy
essence in
Athena Katsoulieri's
most recent photo projects. Each image, like a word that somehow escaped from a poem. Landscapes captured from a dreamer's point of view, with slightly distorted colors and unusual perspectives.
Urban Pink Photography

captures images with a distinctive

whimsical

style, depicting her

dreamy

visions of everyday life.

Whether it is a landscape or a delicious dessert, the visuals produced are eye catching and so

sweet

!

Meagen is also a graphic design student in Toronto. Don't forget to check out her blog as well as her online shop for a

wide

collection of available photo prints!
---
Ina Christensen

is the photographer behind "

Walking to Jericho

" photo studio! Old black and white photographs or polaroids are

hand colored

and transformed into pop pieces that will definitely rock your walls!
Ina notes: "I love the look of old tin prints and large polaroids. The depth and clarity is still today superior to most of the best modern equipment. I hand color each photo, working with the elements of the shot to create a hip, bold work that really wakes up your walls. I print out on archival, Kodak Endura paper. This thick luster paper is one of the best in the industry. With all the depth and pop you would expect from a darkroom print."
---
Focusing in both still life and in landscapes, Maritere notes "Through my work I strive to stimulate the senses with images that can bring happiness, inspiration and beauty into people's lives; to challenge the viewer to imagine, to dream. A lot of thought and creativity are put into my work which reflects on treasured memories and my love for family, travel, art, design, architecture, nature, and life itself".
A rich photo collection capturing magical moments filled with abstract inspiration through the lens of a dreamer.
Today I bumped into a very emotive and inspiring photo collection
in Etsy. I simply love the warm, dreamy colors, lighting and
aesthetics in Ravencolour's compositions.
The photographer is currently pursuing a degree in photography
and it is obvious that there are going to be plenty of eye candies
to come in the feature. Can't wait!

Incredibly dreamy sceneries by Sara Grein. The tones in her black and white shots are pure visual pleasure, creating an almost supernatural atmosphere. The Radio Telescope is one of my favorites.
The photographer lives and creates in the United States.
---

Brilliant

landscape

shots by

Irene Suchocki

. I adore her water inspired photographs – very

whimsical

and emotive.
The photographer notes "I enjoy experimenting with different styles and techniques, both in-camera and in my digital darkroom. Faithfully capturing a scene is less important to me than finding that little bit of mystery or evoking a certain mood".
---
Create, Love, Laugh is the artistic motto of Kimberly Creagan. Her photo shots are very emotive indeed.
Experimenting with color, light and textures, the artist captures atmospheric scenes with a sweet touch of nostalgia. Inspiration is mostly derived by nature and life in general.
---
Browsing flickr's conceptual pool of artists, I found


oohvelocitygirl

and her amazing gallery!


Kelli Carney

is the photographer's real name
and she currently lives and creates in Ohio.
The photos selected were one of my favorites
as I love the way they depict a cold winter

scenery

.
Amazing, rich

textures

and an appealing atmosphere.
---
Powered by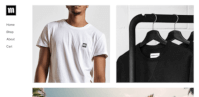 Create your own unique website with customizable templates.