Prince Peter Collection
is a
fresh
fashion line that experiments with various artistic concepts and produces casual clothing with cutting edge design. Inspired by modern
rock culture
, designer
Prince Peter
and photographer
Mick Rock
decided to unite their creative powers and develop this edgy iconic brand.
---
Welcome our new Giveaway host:
Kristin Noel Designs
. An online jewelry boutique showcasing elegant gemstone and pearl jewelry handcrafted with recycled gold and silver.
Three charming pairs of earrings are offered for the winner to
choose her favorite design!
Check them out:
---
In
Ishe
you will find a charming collection of
fabric
covered earrings and button brooches with fine details of
hand embroidery
. Vera is the creative girl behind these cute fabric accessories.
Hello friends. In this Giveaway we introduce you to
CUORA's illustrations
.
Meagan Coleman, the artist, contacted me in order to show me her work. As a
vector
enthusiast, I really enjoyed her colorful and
pop
designs and couldn't resist from proposing Meagan to offer a print.
---
We just recently featured the eye catching work of
BeatUp Creations
in our
"Serving Art on a Plate" theme post
. Today I'm very happy to announce our new Giveaway that features 3 cool designs among which the lucky winner will
choose
their favorite! I really consider these plates as art worth showcasing on your wall. They're so deliciously surreal and original.
In
Durnall Designs
you can find a bold collection of prints made with the use of
letterpress blocks
.
Each letter is individually
hand pressed
onto an A3 paper giving a distinctive finish and unique
texture
.
A typography and color lover will certainly love the feel of these designs and the best part is that
the winner of this week's Giveaway will choose his/her favorite print
from Durnall Designs!
---
One Perfect Day
is an online handmade accessories shop with a beautiful and feminine collection of delicate and
vintage ruffle cuffs
. I think that wearing these will give a positive start in your day. Take a look at the following selection as this week's
lucky winner
will have the chance to
choose her favorite piece
. I'm sure you'll enjoy reading the descriptions by
Gia
the designer as much as I did :)
Do you like
posters
? Eye Charts? Happy messages of love in print maybe?
Well if yes, you will adore
Tile Pendant Jewelry's
lovely collection!
In this week's EyeCandies Giveaway,
Gisele
, the designer of these
happy art prints
is offering you the opportunity to
choose your favorite
from her colorful collection!
I'm looking forward to reading your selections!
---
In this week's EyeCandies Giveaway I present you
Whipped Up Wonderful
, a shop offering a beautiful selection of
handmade bath & beauty products
made from
pure
and
fresh
ingredients!
The
lucky
winner will have the opportunity to
design her own
beauty & bath set! As Alexis, the crafter informs us:
"You will get my favorite Brown Sugar and Sweet Orange Face Scrub, one Bath Bomb and one Soap of your choice!"
How cool is that? Trust me, you're going to have a touch time narrowing down your selections!
Powered by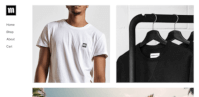 Create your own unique website with customizable templates.